Video : My Soul Bless The Lord – Ceewai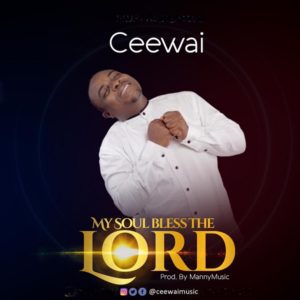 Ceewai makes a comeback with an amazing new sound entitled "My Soul Bless The Lord". This new sound is coming after more than three years since his last single, "I Dighi Agbanwe" released in 2017.
Ceewai who is also a music producer has said that he spent a lot of time this period writing songs and in the studio working on his many new projects. According to him, The inspiration for this song came to him in the early hours of the morning when he was on his way to Port Harcourt;
"I was Still basking in the euphoria of my fellowship with the Father that morning and I could just feel the warm embrace of God's overwhelming Love. It was so tangible that I couldn't walk and tears fell from my eyes. When I opened my mouth, it was a new song… MY SOUL BLESS THE LORD. This song has stayed in my heart and in my mouth blessing me everyday and I am so excited to share this with you".
This singer went ahead to release a very refreshing video for this single which is now available on his YouTube channel. "My Soul Bless The Lord" is also available for streaming via Audiomack and SoundCloud.