VIDEO : Cry – Mali Music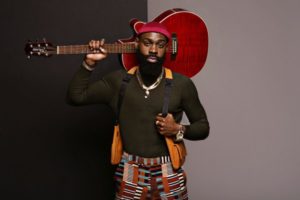 Today, three-time GRAMMY® nominated artist, composer, and producer Mali Music unveiled "Cry," a soul-stirring new ballad from his soon to be released fifth album, Book of Mali (August 14th). The song not only showcases Mali's depth as a vocalist and songwriter, but also his prowess as a guitarist.
In addition, Mali premiered the video for "Cry" via his YouTube channel and BET Soul. The powerful visual, which was directed by Child, perfectly matches the mood of the song and the metaphors conveyed by both are sure to evoke raw emotion.
When talking about the creative process behind "Cry," one of Book of Mali's most visceral songs, Mali says, "I am led by the spirit of God, and it was just me on the guitar in the studio and the lyrics were there. When I got to the chorus and the adlibs began to come and the tears began to fall, I could just see the world really forming."