Video: Okaka – Glory Gloria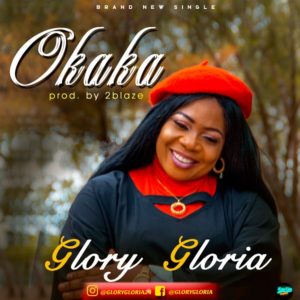 Nigerian Gospel singer and song writer, Glory Gloria (Glorious Woman) presents her New song "Okaka" along side the official video.
"Okaka" is a song that gives glory to God almighty. The expresses the awesomeness and the mighty works of the most high God.
Accompanied with a captivating visuals with brilliant performances from Glory Gloria herself, Ekechukwu Emmanuel and Williams Confidence, who were both featured on the song.
Born on the 29th of September, Glory Gloria is a dedicated Christian and passionate music minister from Ebonyi State – NIGERIA.
"Okaka" is produced by "2blaze", mixed and mastered by "Mixing Air", while the video was shot and directed by E2oro Visuals.
Watch Video