Video : Shekinah Glory – ScholaPraise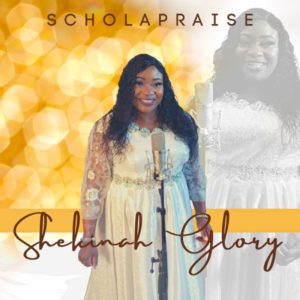 ScholaPraise a singer, songwriter and psalmist who is known for her unique style of delivery is out with a new single titled 'Shekinah Glory'.
This song, released alongside its official video speaks of the manifest presence of God for the next move of revival upon the earth, according to Zech 10:1 and Habakkuk 3:2.
ScholaPraise is a contemporary spirit filled worshiper and recording artist. She believes in God the trinity and in his ability to change lives through the breath of the Holy Spirit on her anointed songs.
Shekinah Glory was directed and edited by Dan Kim.