VIDEO & MUSIC : ARISE FOR YOU ANTHONY ADOKI FEAT. ONOS ARIYO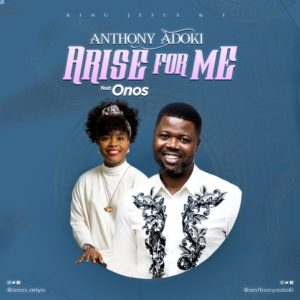 After a brief hiatus since the release of his single, "God" in 2019, Minstrel, Worship Leader and Recording Artiste, Anthony Adoki returns with a soul-stirring song titled "Arise For Me" featuring Onos Ariyo.
According to him: "Every potential in us is meant to serve God's ultimate purpose. Every ability, advantage, and strength that we have are gifts from God, for the sole purpose of serving God and humanity. We are stewards that constantly require the help of God in order to fully maximise our potential. The song is God inspired, urging us to press in for all of God's glory to manifest in us, through us and for us. (Psalm 30:1-12)"
"Arise For Me" was produced by Victor Sunday.
Perception Film Works directed the video.