Video: The Cross – Sandy Ayeni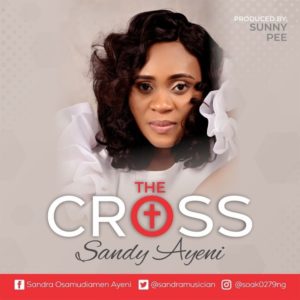 Sandy Ayeni, a talented and anointed worship leader makes a huge return with a soul-lifting single titled "The Cross" accompanying by official video.
"The Cross" is a symbol of what Jesus did for us in His death, burial, and resurrection. This is the Symbol of our Redemption through Christ Jesus, and he abides in us by Grace through Faith. This connects us to the still abiding and saving grace in Jesus Christ.
The Cross has made us one Spirit with God. Our sin was borne on Him on the cross; So we can rejoice today and be in perfect peace knowing that we are in union with God.
Indeed Jesus Christ redeemed us from every curse by being hung upon the cross. Because of the cross, we are saved; we have eternal life, we are justified, sanctified and we are accepted in the beloved.