Music : Harry Song, Timi Dakolo, Regina Ekiyor, Freke Umoh, Ruth Ezomo, BeeKay – Beautiful Mama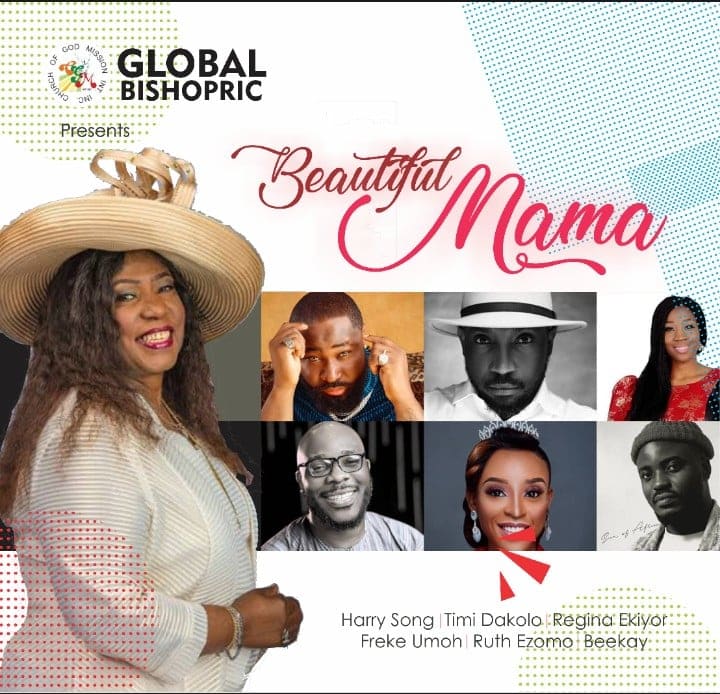 In celebration of the 77th birthday of Archbishop Margret Benson Idahosa, CGMi Global Bishopric is thrilled to announce the release of a new single-collaboration by renowned music vocalists from across the globe.
The ultra-captivating African-highlife rhythm features Timi Dakolo, Gina Ekiyor, Beekay, RuthLohi, Freke Umoh & Harrysong.
It is currently available for download everywhere.