MUSIC :  Joyful Praise – "Erujeje" Feat. Dr. Lanre Teriba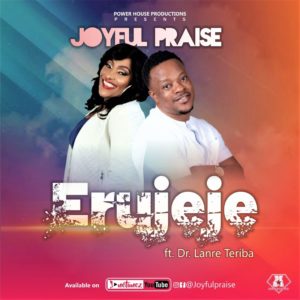 UK-based music minister – Joyful Praise drops yet another brand new single titled – "Erujeje" featuring Dr. Lanre Teriba.
The new single follows up her previous single and video titled – "Only You" – which was released early this year.
"I was inspired to do this single because during the darkest time of my life I recount having a dream where I was singing this song and ever since each time I sing this song in difficulties, things always turn around for me for good and I am believing God will do same for everyone else. This is my song of assurance that you can't fail when God is involved".
Produced by SeunOke.