MUSIC & VIDEO : Hope Isaiah – Son of The Highest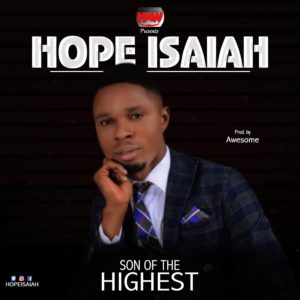 Nigerian fast-rising sensational gospel singer Hope Isaiah debut a brand new song with an official music video "Son of The Highest".
The spirit-filled worshipper while speaking on the song "Son of the Highest" said "This song emphasizes on how the name of Jesus moves mountains and breaks every-chain"
The scriptures made it clear in Luke 4:41 that "And demons also came out of many, crying, "You are the son of God!" But he rebuked them and would not allow them to speak, because they knew that he was the Christ.
As you go through life trials and tribulations, remember to use the Name of Jesus to your advantage.