Video : Chioma – Austin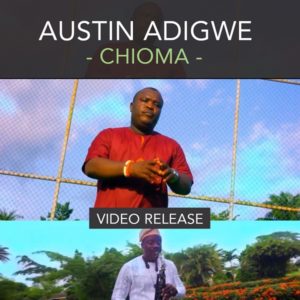 Like wild fire emerged this very passionate gospel artist Austin Adigwe, who is fast spreading his music to every corner of Lagos and major parts of Nigeria. You can call him man-on-fire because the past few months has shown that he is on fire to saturate the music industry with his songs.
The Delta State born singer Austin has only recently released songs such as "Jesus Never Fails", "Lifted" and much more, some of which are playing on radio air waves at this time. The latest "Chioma" is a multilingual praise song infused in contemporary high-life styled melody that is currently airing in most broadcast stations and which video just officially dropped.
The video is also currently airing in rotation on BRT buses in Lagos, Nigeria and the reach is still expanding beyond expectations.