VIDEO:
GOODNESS AND MERCY – ONOS FT PITA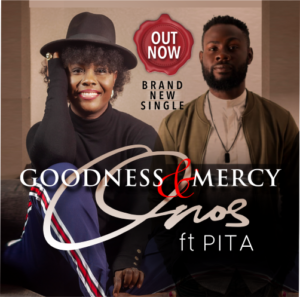 Nigerian gospel music artist and minister, Onos Ariyo releases the official music video for her most recent release titled "GOODNESS AND MERCY", featuring the sonorous PITA.
The video is sequel to the spirit filled song which was released a month ago after several impactful and insightful sessions of Real Deal with ONOS, an Instagram live show which ONOS kicked off during the lockdown.
GOODNESS AND MERCY is the first single off the project she is presently working on. The song features fellow gospel music artist PITA who lent his amazing vocal talent on the song.
GOODNESS & MERCY is beautifully written and composed in a manner which promises to take the listener into a special realm of worship, as well as a deep place of affirmation of God's GOODNESS AND MERCY.  It is prophetic and a powerful song of declaration that speaks on the power of our daily confession.
The video is directed by Frizzle n Bizzle, and is beautifully created to succinctly express the message that the song conveys.
Enjoy
Follow Onos on Social Media
@onosariyo