MUSIC : BROKEN – GLORIFIED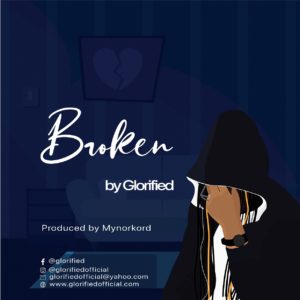 Broken" is a prayer song, a consecration song that depicts a state of the heart that God will not despise. We all must come to the Lord just as we are because in that state of brokenness is where we can be healed.
"The most important thing is that we have a Father, who will accept our frailty and strengthen us to become his own. His hands are not too short to pick us up. All He seeks is that you come unto him and when you come, you will find rest.
"In this world of complete depravity there's no better way to come to the father other than being broken. "Today, the most irresistible prayer is one that comes deep down from a penitent offender seeking pardon and reconciliation from God. (Pastor W.F. Kumuyi)" – Glorified.