MUSIC : Johnny Kabas – Eagle's Wing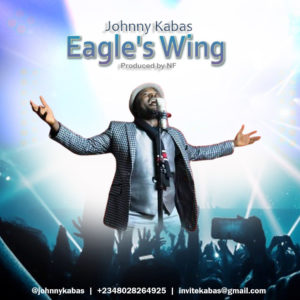 Johnny Kabas is a fast rising Nigerian gospel music minister.
He has headlined high profile events and has featured in concerts and crusades, sharing platform with some of the most celebrated icons and legends such as Sammie Okposo, Tim Godfrey, Princess Ann, Bishop Praise Machine, Aity Dennis the list is endless.
His style of music, a blend of Afro-pop and jazz fusion is better explained in his now trending single PRAISE HIM which he released early 2020.
EAGLE'S WING simply articulates the miraculous and efficacy of God's presence.
The song was inspired by the Holy Spirit through God's word's in Isaiah 40:31