Video :Peace In The Storm – Sinach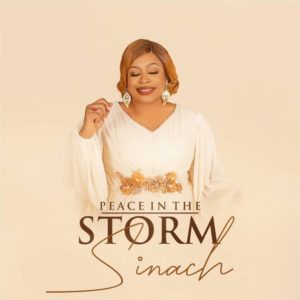 Award winning Gospel music minister, singer and songwriter, Sinach releases her latest single titled "Peace In The Storm"; a track off her upcoming worship album set to be released in November.
'Peace In The Storm' unveiled alongside its official visuals is a track inspired by the high level of anxiety in the world today.
According to her, the song is reminiscent of Jesus' response to a stormy situation in the Bible book of Mark 4:37. The disciple of Jesus had panicked at the sight of a storm, while Jesus was sleeping on the lower deck of the boat. When he was finally woken up, he stretched his hands to the sea and said "Peace be still,' and there was a great calm.
"In this period (of the pandemic) Jesus is in the boat, so be calm; It is a message, a calming heart song, saying don't be afraid" – Sinach.
'Peace in the Storm' video was shot by Ose Iria Films and is available on all digital platforms.