MUSIC & VIDEO : Ese [Thank You] – T'Keyz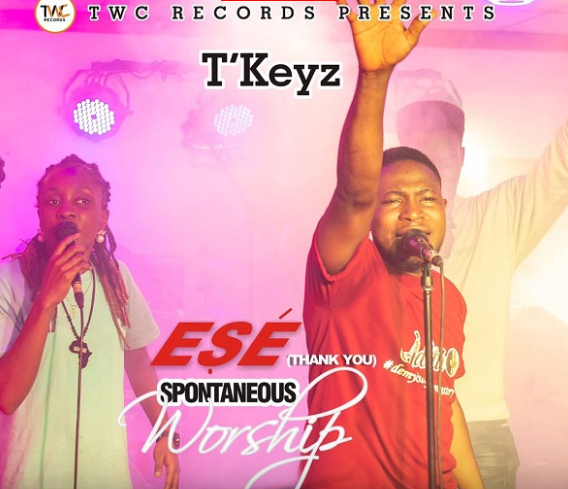 Fast-rising gospel music singer and producer, Oluwatosin Akinsuyi, popularly known as T'Keyz was caught in the worship while ministering at the Joshua Israel's Live Album recording.
This session of spontaneous worship was recorded during Live Room with Joshua Israel, a Live Album recording, where T'Keyz ministered one of his yet to be released songs "Ese (Thank You)". We have decided to share the moment with you so you can be blessed as well.
Take a listen, and reminisce on the things that God has done for you, the seen and the unseen battles he has won for you, then join us and say "Ese" to the one who has the final say in your life.
Watch Video & Download Audio Below;